Elevportræt - 17 juni 2022
The Erasmus Programme Connects Two Cultures In The Same City
FGU Trekanten collaborates with a school in Spain and this article is written by exchange student Sandra from EASD - School of Art and Design in Alcoy. She is currently doing an internship at CrossMind Advertising Agency. In this article Sandra and her fellow student Juan let us know more about life as a Spanish exchange student in Vejle.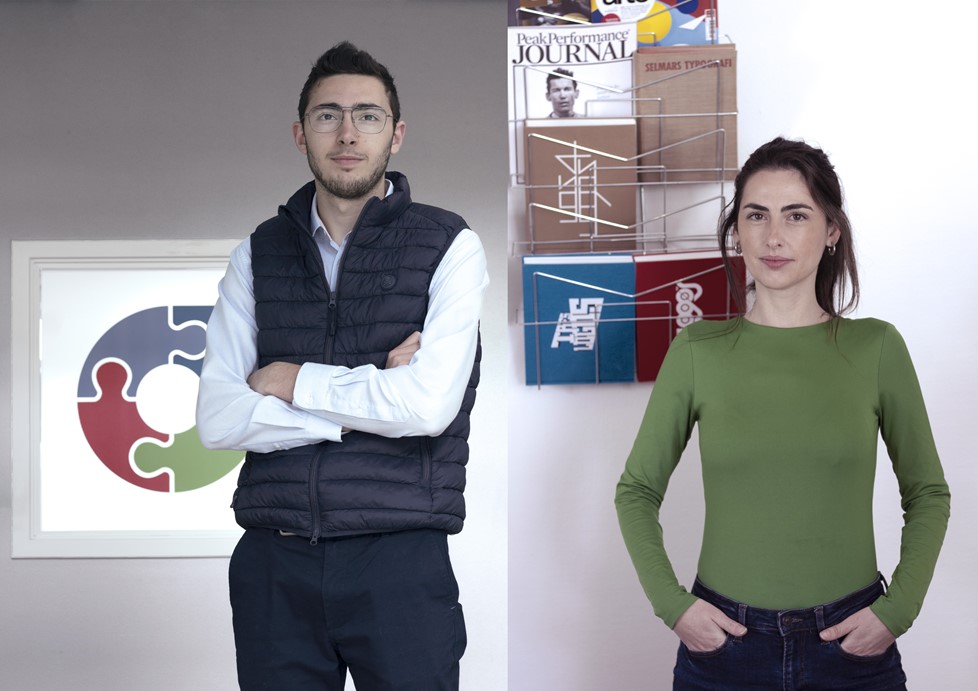 Juan and Sandra are two spanish students who have obtained a grant from the Erasmus programme to do their internship in Vejle. They come from the Valencian Community in Spain.
Erasmus program it's the most commonly known of the many international student exchange programs which gives students from all over Europe the opportunity not only to obtain an education or an internship but also experience the real life in a foreign coun.
Juan's good grades in his Administration and Finance studies have given him the opportunity to do his internship in Denmark.
He is currently doing his internship at the FGU-Trekanten school.
What he likes most about his job is being in contact with people and learning from the new community around him.
Sandra is finishing her studies in Advertising Graphics. She is currently doing her internship at CrossMind Advertising Agency.
What she likes most about her job is the atmosphere of companionship and mutual help that she is offered, fostered by a positive attitude and open communication.
A new routine in a new country
Both students live in Brande and they left Spain about a month and a half ago and now they have one more month to stay here in Denmark.
Both chose Denmark as their destination for its excellent level of education and because they thought they could learn from its values, as it is a country with a good future projection.
I think it is important to live an experience of this kind because it gives you a different view of your own reality, broader and more global. It also helps you to learn to cope with new experiences as well as to improve your relationship with yourself and with others, Sandra says.
They agreed not to create any expectations regarding this new experience. Fortunately, however, the positive experiences have won out. They have been surprised by the friendliness of the people, by the warm welcome in their workplaces and because they have managed to feel integrated.
"It's an unexpected experience, where you have to adapt to a new routine for which you can only be grateful," Juan says.
The lifestyle of a trainee student
The day-to-day work of these students is to do internships at their respective workplaces. Each one carries out tasks related to their studies.
In Sandra's case, she works at the advertising agency CrossMind, where she is learning to make animations in After Effects for different types of projects. Among them are those related to the FGU school.
In Juan's case, he is learning the methodology of his work centre and the programmes they use, as well as document management in which he reviews documents and converts them from physical to digital format.
"In my current company I'm given more autonomy to carry out projects on my own. They trust me and that helps me to believe in my abilities," Sandra explains.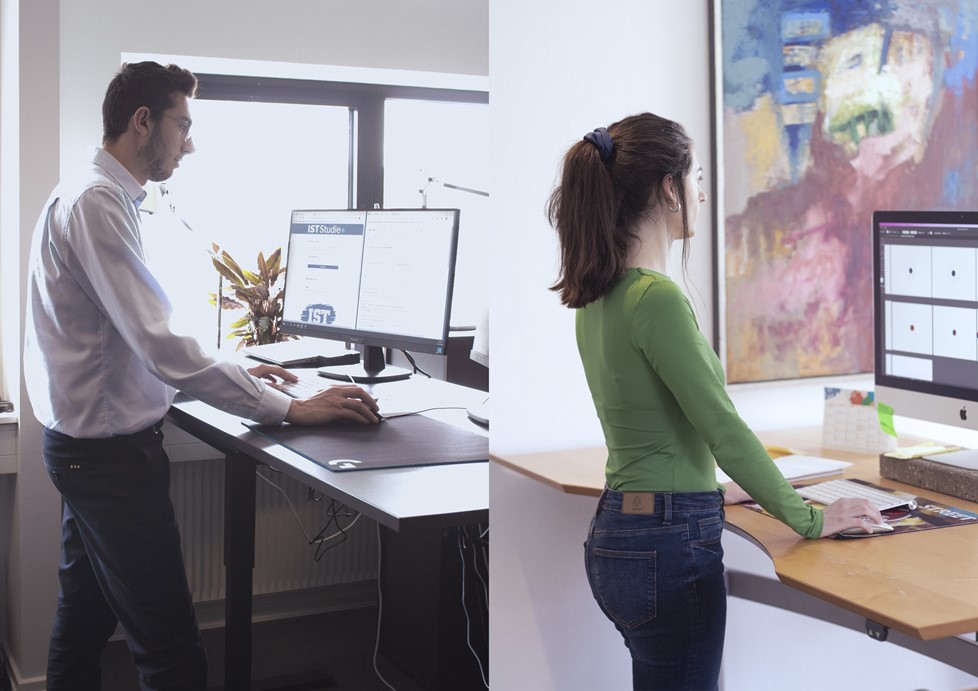 Differences between Spain and Denmark
The students say that one of the things that has impressed them the most is the value the danish people add to the warmth of their homes. They take care to create a very cosy atmosphere inside and around them.
"In Spain it's different, we live more in the street, we live more together, we are closer to each other. We like to meet up with our friends and family and make plans together," Juan says.
Sandra thinks it's a country that takes very good care of its students, guiding them and helping them to become the best version of themselves.
"In Spain there is a good level of education but once we finish our studies it's very difficult for us to find jobs related to what we have studied. And many of us have to leave our country to find good job opportunities. Another difference that I envy in this country is the high level of knowledge they have of English, here almost everyone speaks it and in our country, in general, the level is low. More importance should be given to educating young people with a more global vision, to prepare them for the world of work," she says.
And Juan says that Spain could learn from Denmark about focus time, working shorter hours to be much more productive.
"In Spain, working hours are very long and there is no time to have much of a life outside work. That's why we go to bed later and eat later because the working hours are so long," he says.
Both agree that danish people could learn from Spain how to enjoy life.
"The few free moments that Spaniards have, they take advantage of them to go out and enjoy themselves without feeling bad about it," they say.
Both are learning to discover the values and mentality of this country in order to apply them to their lives and to take away from this experience more than just beautiful memories.
Læs artiklen på dansk her.
Artiklen er slut
Læs flere spændende artikler i vores nyhedsarkiv